[vcex_heading style="bottom-border-w-color" text="MEDICAL STAFF" tag="h2″ text_align="left" font_size="22″ font_weight="400″]
Dr Bill Kelly graduated from the University of Sydney in 1995. After spending 2 years working in Newcastle, he spent time working in the area of Emergency Medicine in Melbourne teaching Hospitals. He then spent 5 years working at Ballina District Hospital Emergency Department. He has a special interest in cardiovascular and respiratory medicine.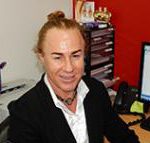 Dr Chris Greenway has practiced in Ballina since 1983 and has past extensive experience in Women's health, travel medicine and chronic disease management. Dr Greenway has a special interest in chronic illness, primarily diabetes and heart disease. He has overseas experience in the UK and New Zealand working in a number of specialities. Dr Greenway is registered as a GP Specialist.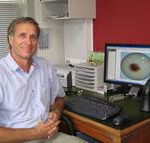 Dr Milica (Mili) Music joined Moon Street Medical on 2 December 2019.  Dr Music studied medicine at St Bartholomew's and the Royal London Hospital in the UK and completed her GP training in Kent.  Dr Music spent 4 years doing Emergency Medicine in Melbourne, 5 years practising as a GP In Sussex (UK) and 3 years practising as a GP in Lismore.
Special interests include – Neurology, Psychiatry, Mental Health, Chronic Illness and Palliative Care.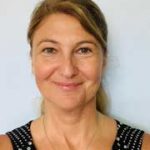 Dr Susan Tyler-Freer is originally from North America, where she did research, clinical laboratory work, teaching, and forensic investigations. She moved to Australia in 2002, and studied Medicine at Sydney University. She worked for several years at Bankstown hospital prior to palliative care training, and has worked in practices around the Northern Rivers since 2011.
Special interests include – chronic pain, trauma, palliative care and mental health.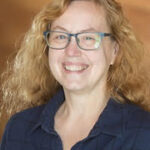 Dr David Sare Is a graduate of Flinders University SA.
He undertook further training in Anaesthesia, Obstetrics and Paediatrics. He was a procedural Dr in country SA for 23 years. He has been in Ballina since 2007, working in both hospital and General Practice.
He is registered as a specialist in General Practice and provides a wide variety of professional services.
PRACTICE NURSES
Ruth Wilson
Linda Black
Rebekah Williams
Rebecca Clark
Alana Tougher
Hours Monday – Friday 9.00am – 4.30pm
Appointment is made at reception. General nursing including child and adult immunisations  wound care, ECG, ABI, Spirometry
PRACTICE STAFF
Michelle Fleming
Margaret Foster
Katie Fleming
Toni Caesar
Helen Woods
PRACTICE  MANAGER
Helen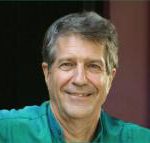 SERVICE & FACILITIES
A full range of general practice services are provided. Minor surgery, dressings, pap smears, immunisations and skin checks. The surgery is wheelchair accessible and a play area is provided for children.
ALL INSTRUMENTS ARE AUTOCLAVED FOR STERILITY AND PATIENT SAFETY.
AFTER HOURS ARRANGEMENTS
House calls are provided in-hours and after hours for regular patients whose condition prevents them from attending the surgery.
For very urgent medical problems a doctor is on call at Ballina Hospital at all times. Phone calls are automatically diverted to the Doctor on call.
APPOINTMENTS
It is the aim of this practice to provide comprehensive and high quality medical care as courteously and efficiently as possible. Consultations are made by appointment to avoid long waiting times, although these are sometimes unavoidable. It is suggested you ring the receptionist for appointments. If urgent you will be fitted in that day  as soon as possible. If needing a longer appointment, please advise the receptionist when making your appointment.
WALK-INS will be accommodated at the first available appointment or if their condition deteriorates.
REFERRALS TO SPECIALISTS
When requesting a referral to a specialist it is appropriate to see your doctor who can assess the nature and urgency of the need, then arrange for you to see the most appropriate specialist.
A referral will contain details of your problem, history, current medication and any relevant test results.
PATIENT RIGHTS
Our Practice respects Patient rights to participate in decisions of their Health Care.
LOCAL HEALTH & COMMUNITY SERVICES
Our Practice engages with the following services by referral system. Diagnostic Services, Specialist Consultants, Allied Health Services, Disability and Community Services. Health Promotion and Public Health Services and Programs. Our Practice is aware of different referral arrangements.
ALL COMMUNICATIONS AND RECORDS PERTAINING TO PATIENTS ARE TREATED AS CONFIDENTIAL
PHONE CALLS
Doctors will receive all urgent phone calls. For Non Urgent phone calls if the Doctor is busy he will return the call as soon as possible.
INTERPRETERS AND TRANSLATING SERVICES
PHONE NUMBER 131450
Enquiries or Arrangements for patients who require communication services please speak  with our reception staff for assistance.
FEES
Most consultations will be charged at $75.00. The rebate from medicare is $38.20
With our Tyro System the Medicare rebate can be refunded immediately to a Debit or Savings card.
Pension Card holders are all Bulk Billed, Health Care Card Holders and
Children under 16 are all Bulk Billed
All Skin and Minor Surgery is Bulk Billed
All Nursing services Bulk Billed
Credit card facilities are available
If patients have difficulty paying fees please discuss this with your doctor.
RESULTS OF TESTS including Cervical Screening tests
Patients should make an appointment to see their doctor 1 week after tests have been completed to discuss their results.
REMINDER SYSTEMS
Our Practice now sends all reminders by Hot Docs SMS
If you do not wish to be part of this system please advise your Doctor or Nurses.
Reminder systems are in place for the provision of Preventive Health.
E.g Immunisations , Vaccinations,
Pap Smears, Diabetes reviews etc.  
PATIENT FEEDBACK
From time to time this practice invites patients to complete a questionnaire on their views of this practice. These surveys are completely confidential and help us to improve our services.
If you are unhappy about any aspect of the care received we are keen to know about it. However if you feel there is a  problem you may contact the Health Care Complaints
PHONE 1800043159.
Australian Privacy Principles.