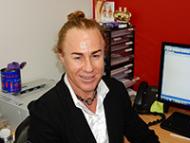 Dr Bill Kelly
Dr Kelly graduated from the University of Sydney in 1995. After spending 2 years working in Newcastle, he spent time working in the area of Emergency Medicine in Melbourne teaching Hospitals. He then spent 5 years working at Ballina District Hospital Emergency Department. He has a special interest in cardiovascular and respiratory medicine.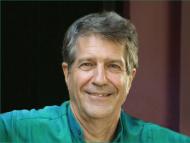 Dr David Sare
Dr Sare Is a graduate of Flinders University SA. He undertook further training in Anaesthesia, Obstetrics and Paediatrics. He was a procedural Dr in country SA for 23 years. He has been in Ballina since 2007, working in both hospital and General Practice.
He is registered as a specialist in General Practice and provides a wide variety of professional services.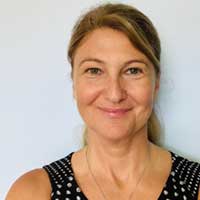 Dr Milica (Mili) Music
Dr Music joined Moon Street Medical on 2 December 2019. Dr Music studied medicine at St Bartholomew's and the Royal London Hospital in the UK and completed her GP training in Kent. Dr Music spent 4 years doing Emergency Medicine in Melbourne, 5 years practising as a GP In Sussex (UK) and 3 years practising as a GP in Lismore.
Special interests include – Neurology, Psychiatry, Mental Health, Chronic Illness and Palliative Care.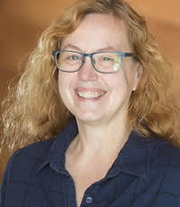 Dr Susan Tyler-Freer
Dr Tyler-Freer is originally from North America, where she did research, clinical laboratory work, teaching, and forensic investigations. She moved to Australia in 2002, and studied Medicine at Sydney University. She worked for several years at Bankstown Hospital prior to palliative care training, and has worked in practices around the Northern Rivers since 2011.
Special interests include – chronic pain, trauma, palliative care and mental health.
Dr Gerald Macmahon
Dr Macmahon is married with 2 children. He has worked in Sydney, Brisbane, Scone and Casino. Currently working 3 days at Moon St Medical and on other days in a Casino Pharmacy.
He has a broad interest in general practice. He has a Diploma of Palliative Care and worked in Casino Hospital as a Visiting Medical Officer caring for those with terminal illness.
He enjoys working with a team and learning new skills and treatments.
Get in touch
11 Moon St, Ballina NSW 2478
Phone: 02 6686 2611
After Hours: same as practice number
Fax: 02 6681 4114
Mon to Fri: 9am – 1pm and 2pm – 5pm
The surgery is closed on public holidays and weekends. For urgent medical problems your call will be diverted to the doctor on call.